Welcome self-satisfaction and a well-deserved sense of achievement! There are many benefits to reading books in a foreign language and engaging in discussions:
Reading
Stimulates your mind
Develops your sense of analysis
Expands your vocabulary
Sharpens your memory and improves your concentration
Gives you knowledge
Reinforces engagement
For a non-native speaker, this course
Trains your mind to think and speak in English
Opens professional opportunities
Increases conversation skills to make friends, get a promotion, enjoy traveling…
Gives you the opportunity to practice in-depth conversation and tell stories
Maintains your English skills
Provides pronunciation training, in public or private, to go at your own pace
Introduces you to an international community of like-minded individuals
Course information
Course 1 Reading Selection: The Alter Ego Effect, by Todd Herman (affiliate link)
Course 2 Reading Selection: The Life-Changing Magic of Tidying Up by Marie Kondo.
Difficulty: From B1 up
Aim: English fluency, step-by-step, to build your talent
Activities: Videos, Discussion areas, Interactive content, Vocabulary aids
Duration: 8 weeks
Cost: 50 CHF per participant for our 8-week Book Club Course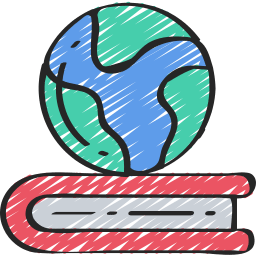 Your English-language coaches
Ms. Maude Vuille is Swiss-American, the founder and director of Langues ET PLUS ¦ Languages AND MORE. She has nearly 20 years of experience in English Language Teaching (ELT).
Maude is a resourceful, technologically aware, and communication-oriented English teacher with a degree in the Japanese language from the University of Michigan, Ann Arbor, the United States. She began her teaching career in Asia in 1991. She worked in editing and training in the public and private sectors before actively going back to teaching and education in 2005.
As a friendly, helpful, and patient teacher with a great sense of humor and a will to tailor courses to learner needs. Her teaching style is professional, structured, and student-centered.
"Teaching allows me to share my Swiss and American heritage from linguistic and cultural points of view. My experience in the Japanese school system also shaped my methodology and teaching style. But above all, I am an avid reader and know that sharing thoughts and enjoying the written word are the best ways to reach and maintain fluency."
Ms. Aleksandra Bosiocic Dronjic is a seasoned English teacher with more than 4,000 hours of experience in teaching English to students of all ages and proficiency levels, from zero beginners to native speakers. She has been a professional journalist for more than 20 years. She has read countless books on psychology and psychotherapy. She currently is a teacher-in-training in the Parent-Child Mother Goose Program, a well-established Canadian program that combines storytelling with aspects of Gestalt therapy.
"I have been following three of my greatest passions for the number of years now: English language, literature, and psychology, some of them in a professional capacity, other as a long-pursued interest. I am thrilled that our English Online Book Club allows me to combine them and put all my knowledge into good use."